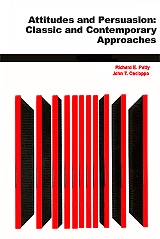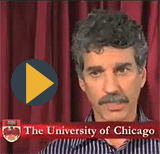 Intervención en la Universidad de Chicago: Loneliness Undermines Health as Well as Mental Well-Being (06' 28")

PERFIL BIOGRÁFICO Y ACADÉMICO

Nacido en Missouri, estudió matemáticas, economía, medicina y psicología. Doctor en psicología por la Ohio State University (1977), comenzó su actividad académica en la Universidad católica de Notre Dame (1977-79), en Indiana, y posteriormente se trasladó a la de Iowa (1979-89) y a la estatal de Ohio (1989-99), donde llegó a ser catedrático de psicología y psicobiología. En 1999, se traslada a la Universidad de Chicago y reestructura los programas de psicología social, al tiempo que funda con Martha McClintock el Institute for Mind and Biology, estructura de integración de los análisis del conocimiento social.
En la Universidad de Iowa, junto con Gary G. Bernston, desarrolla programas pioneros en neurociencia social a través de la investigación empírica en los campos de neurociencia, las ciencias cognitivas y las ciencias sociales.
Aproximaciones sociales y biológicas al conocimiento, buscando cerrar la separación tradicional entre estos dos planos del análisis. Traza investigaciones pioneras psicofisiológicas de los procesos sociales en la división de Conocimiento y Neurociencia de la norteamericana National Science Foundation.
En los años 90 del pasado siglo, amplía el campo de la investigación al papel de los factores sociales y endocrinos de los individuos en la inmunorespuesta celular al stress y la enfermedad. Con Bernston y otros estudia la organización del sistema nervioso central en relación con las actitudes y los afectos del individuo, esto es, de su proyección social. A medidos de la década se une a los trabajos de la MacArthur Foundation en la red de investigación sobre las relaciones mente-cuerpo y salud interactiva promovidas por Robert M. Rose.
La soledad, la comunicación interpesonal, la persuasión y la interacción con los entornos sociales aparecen entre los amplios escenarios del análisis de Cacioppo.
Ha sido coeditor de Foundations in Social Neuroscience (2002), Essays in Social Neuroscience (2004), Social Neuroscience (2005).
En 1986 publicó con Richard E. Petty Communication and Persuasion: Central and Peripheral Routes to Attitude Change (Nueva York, Springer-Verlag), que es una referencia en los estudios sobre la influencia de los medios y de la acción publicitaria en la decisión de compra, en el envolvimiento psicológico que predispone positivamente. Así, en términos de evaluación de la respuesta ante la acción publicitaria, el modelo de la elaboración de la probabilidad (Elaboration Likelihood Model, ELM) es una de las grandes propuestas metodológicas. La acción persuasiva encadenada -el envolvimiento psicológico- amplia las probabilidades de la respuesta cognitiva. Con Richard E. Petty y otros ha publicado numerosos trabajos científicos acerca de la persuasión, la recepción de los mensajes, la respuesta cognitiva y el cambio de actitud.

Perfiles biográficos y académicos. Marcos epistemológicos y teóricos de la investigación en Comunicación. Plan Nacional de I+D, CSO2013-47933-C4-3-P | Ministerio de Economía, Industria y Competitividad

LISTA ALFABÉTICA DE AUTORES

RECURSOS EN LA RED


Biografía [1] [2] [3] en inglés.

Chicago Health Aging and Social Relations Study (CHASRS)


The New body-mind connection, entrevista de J.T. Cacioppo con Nancy K. Dess


Persuation in technical communication: Applying elaboration likelihood model to marketing brochures, por Cathy A. Shuffield



Elaboration Likelihood Model, por Joan Vidal


The influence of communication source and mode on consumer adoption of technological innovations, por Eun-Ju Lee y otros


Media Influences on Marketing Communications, por David W. Stewart, Paulos Pavlou y Scott Ward



The Influence of Consumer Socialization Variables on Attitude Toward Advertising: A Comparison of African-Americans, por Rachel Smith


Psychological Antecedents of Amount of Attention to Web Sites. An Exploratory Study, por TaiWoong Yun y Wei-Na Lee


Perception of and reactions to the presence of URL's in print advertising of a non-technology brand
. tesina de Neil Melançon



TEXOS


Effects of message repetition on argument processing, recall, and persuasion, con R. Petty en
Basic and Applied Social Psychology
(1989)



Communication, social cogniton, and affect, con R. Petty y L. Tassinary



Source and message factor in persuasion, con otros en
Communications Monographs
(1987)


Central and peripheral routes to persuasion: An individual difference perspective, con otros, en
Journal of Personality and Social Psychology
, 1986



Bridges With Biology, Neuroscience, and Cognitive Science, con G.G, Berntson (2006)




The elaboration likelihood model of persuasion, con otros en Advances in Experimental Social Psychology (1986)



[PARTE 1] [PARTE 2] [PARTE 3]

Physiological responses and advertising effects: Is the cup half full or half empty, con R. Petty en
Psychology and Marketing
(1985)



Effects of need for cognition on message evaluation, recall, and persuasion. con R. Petty y K.J. Morris en Journal of Personality and Social Psychology (1983)



The need for cognition, con R. Petty en Journal of Personality and Social Psychology (1982)



Persuasiveness of communications is affected by exposure frequency and message quality: A theoretical and empirical analysis of persisting attitude change, con R. Petty (1980)



Sociality, Spirituality, and Meaning Making: Chicago Health, Aging, and Social Relations Study. con otros en Review of General Psychology



Realism, Instrumentalism, and Scientific Symbiosis, con otros en American Psychologist



How Can I Connect With Thee? Let Me Count the Ways, con otros en Psychological Science




Attitudes and Persuasion: Classic and Contemporary Approaches, con Richard E. Petty, 1996 (ed. digital del libro en Questia)



GOOGLE ACADÉMICO (búsqueda autor)